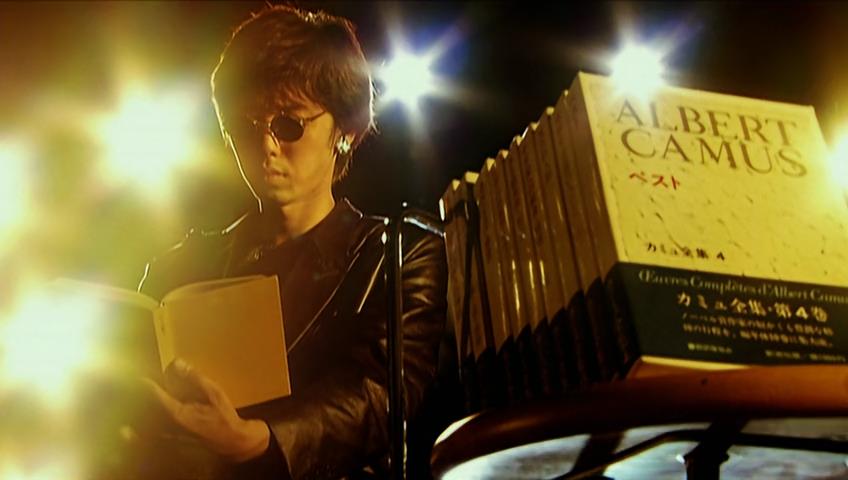 If an intellectual is one whose mind watches itself, what would I be if open a Linto's skull and watch its mind? Questions to ponder...
Happy New Year!
So you probably noticed the gap in the title, yeah that's because i want to do something about THIS garbage fire of a joke. The joke shown and used in the DVD batch was basically a last minute decision to get the batch out the door. I have consulted with my buddy from the side project I help distro about how to properly handle this joke, but I'm gonna need to sleep on it and talk to a few other people before I am comfortable releasing it, so instead I'm just releasing the other 4 eps in the mini batch.
This man and his jokes are a disease
This post will be edited and updated once 29 is ready.
It's up!
MKV Folder:
MP4 Folder:
Scripts:
Grongi Scripts:
Translation
- Zetta
Grongi translation
- HeatMetal
Additional Translation
- WeeaboShogun & Starseeker
Timing
- Corin
Typesetting
- Tokugami
Editing & QC
- Kilo
Grongi Cipher
- melodicwaffle
Encoding
- bunnyhat
Special Thanks
- Jeeg, Tom Constantine & GomessQ
COPY PASTE FAQ SECTION:
WHY ARE THE GRONGI SUBBED TALKING IN GIBBERISH?
Because they're literally speaking gibberish on screen. Their dialogue in the show is a cipher of the Japanese language, so we have subbed their dialogue in a cipher of the English language.
We have provided a plain English translation of the Grongi dialogue as an optional second subtitle track on the .mkv files. We strongly urge you to not turn this on during your first viewing as the Grongi infrequently drop huge pieces of spoilery information that the audience isn't supposed to know, but also serves to illuminate aspects of the show and its mythology for repeat viewings.
WHY HAVE SOME FILES DISAPPEARED FROM THE DVD DDL FOLDER?
As I explained
HERE
with the release of episodes 1-30 of the Blu Ray edition, episodes 1-30 of the DVD releases have been retired. The files have been deleted from our MEGA folders. They will not go back up. There are however still living torrents still being supported by our seedbox for now.